Simple Solution Disposable Dog Diapers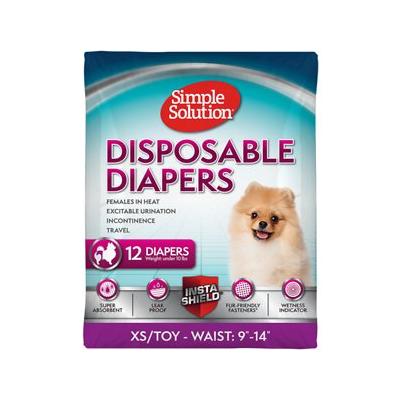 Simple solution disposable diapers large. Eliminates messes from incontinence females in season excitable urination and untrained puppies. Velcro tabs and tail hole. Fits 35-55 Pound Dog with a Waist of 20-27"

Ingredients:Polyehylene Polypropylene Ground Wood Pulp Super Absorbent Polymer And Proprietary Attractants

Color: White
Size:  Large.